Technical Parameters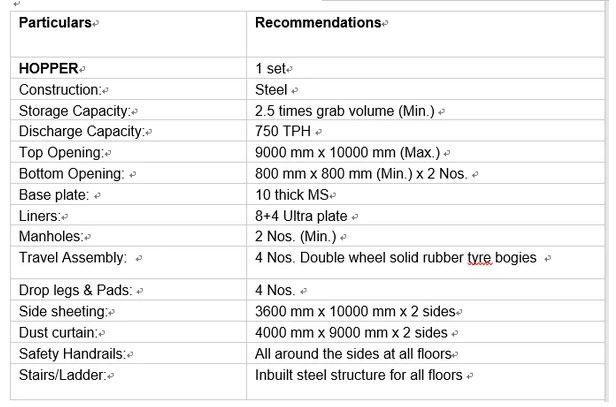 FAQ
For more information, how to contact with GBM ?


*What material do you need unloading ?
* Will you want fixed hopper or movable hopper ?
* If you want movable hopper, will you want rubber tyre mobile hopper or railway mobile hopper ?
* What kind of hopper you need ? Non dust proof or dust proof hopper ?
* What is the power in your country ? Will you need cable ? What's the length of cable will you need please ?
* Do you have any requirement on delivery period or certificate please ?

B. Please be free to contact with us by the following method. We could talk timely.Thank you so much.


Scan me and talk with me directly by WECHAT . Come on !!!