Port Hopper With Two Separate Load Out and Double dust collecter loader for truck loading bulk cargo
The dustproof hoppers made by our company are suitable to load and unload coal cinder, cement power and iron power gran sand soon.Hopper can be designed unstandrands according to the needer.Hopper can be installed on dust catcher, electronic hydraulic door, vibrant supplying material devices and devices.
When handling bulk solids, the creation of dust is an undesirable, yet often seemingly unavoidable result. Taking woody biomass such as wood pellets or chips as an example, dust emission leads to production losses, negatively affects the environment and involves a major safety risk in the form of a potential dust explosion. It has an impressive capacity of 1,000 tons per hour. The hopper was especially developed to ensure the safe and clean unloading of wood pellets by grab crane. Employing an innovative design, we succeeded in retaining all dust emissions completely within the product stream.The result is both optimal efficiency and zero dust emission. This concept is applicable to fixed and mobile units with capacities and properties engineered to each individual application. Such installations unequivocally secure our proven and enviable record of accomplishment in handling various free flowing granular products.It is clear that dust control measures are required for the safe and environmentally appropriate handling processes in all related equipment. Barges are unloaded pneumatically at this site at the rate of 500 tons per hour via a mobile unit that eliminates
dust emissions. The complete circuit from quay to boileruses completely closed convoyer belts, silos, hammer mill and buildings kept at a small under pressure to avoided any possibility for wood dust to escape. It is obviously unavoidable, however, that wood dust is present within the system, Therefore secondary containment measures such as dedusting and fire and explosion protection equipment are in place. All of our realizations are accompanied by all required studies, documents and certification.

Advantages of Dustproof Hoppers:

1, Good weld quality
2, High collection efficiency
3, 12 month quality warranty


Our provide services Before and After Sales as follow:

16 months warranty after installation and commissioning in addition to the human damage factors2 years spare-parts provided for better maintenance.
Professional technical staffs provide installation, commissioning and training services.
)Delivery on time with English user manual, parts manual, product certification and other relevant certificates.Technical Consultation for any time

Our Certificates:

We offer the CCS third party certification, which is recognized world widely .What the CCS certificate tells:
1.the design all the productions drawings and the calculation is reasonable and meet the international
standards.CCS will audit all the productions drawings and calculation sheets before production.
2.The welding is good quality and meet the international standards.No damage detection report is required.
3.On site testing CCS inquiry the safety rate is 1.25times, which means the actual lifting capacity is 1.25
time the rated lifting capacity.And will issued exactly testing report according to the technical agreements.

The port hooper are mounted on Jordan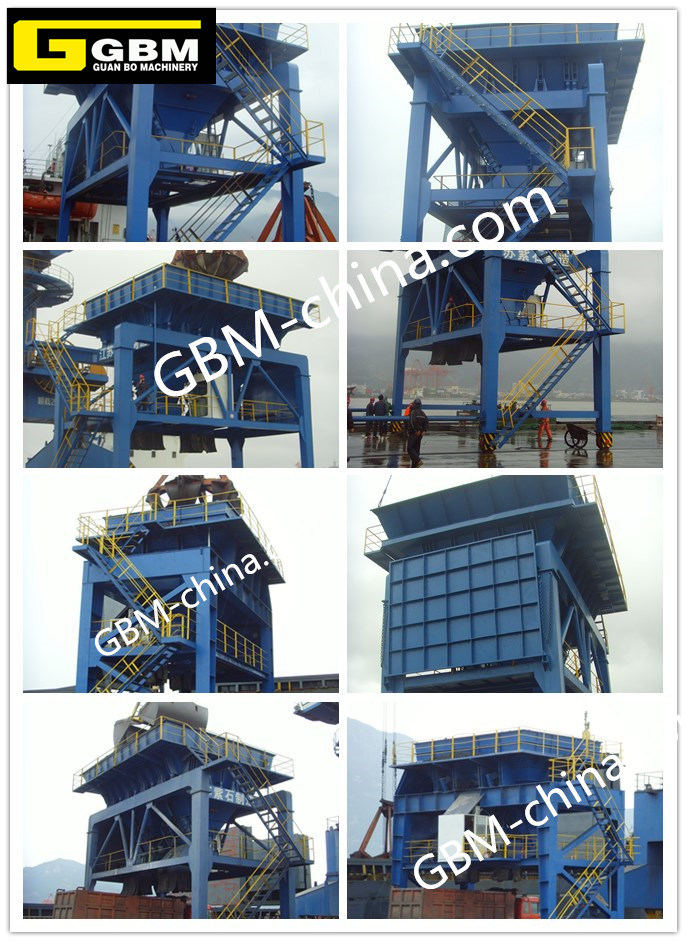 The details of our mobile hopper.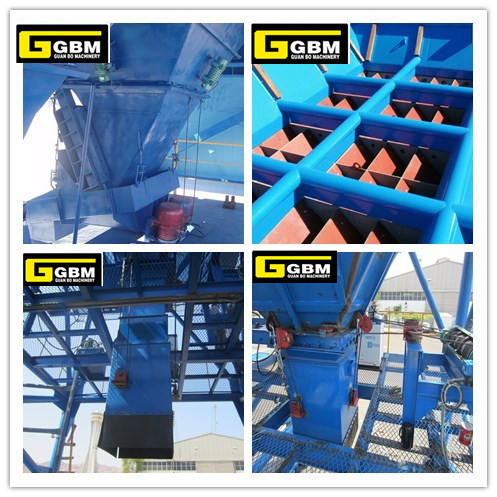 The installation of our hopper all over the world.




Our Service
Act as a good adviser and assistant of client, we can help them to get rich and generous returns on their investment.
1.Pre-sale services:
a: Design customised project for clients.
b: Design and manufcture products according to clients special requirement.
c: Train technical personnel for clients.
2.Services during the sale:
a: Help clients to find reasonable freight forwarders ahead of delivery.
b: Help clients to draw solving plans.
3.After-sale services
:
a:Assist clients to prepare for the construction scheme.
b:Install and debug equipment.
c:Train the first-lin operators.
d: Examine equipment.
e: Take initiative to eliminate the troubles immediately.
f:Provide techical exchanging.
Pls kindly send us your detailed specifications as follow if you are interested in the port hopper.