5T 20M offshore telescopic boom marine deck hydraulic cranes
Cargo Marine Handling Port Crane
SWL
25ton

Max working radius

Max 35m

Min working radius

6m

Heel/trim

5

0

/2

0

Hoisting speed

0-20m/min(<=25t)& 0-40m/min(<=10t)

Slewing speed

0.5r/m

Slewing angle

<360

0

(with limited)

Luffing time

100s

Hoisting height

45m

Pressure

25Mpa

Power source

380v50hz3p

Grab bucket
12m

3

Maximum opening size

5.3m

Max height

5.2m

Head size

3500*2450mm

Total Weight

~78ton(with grab)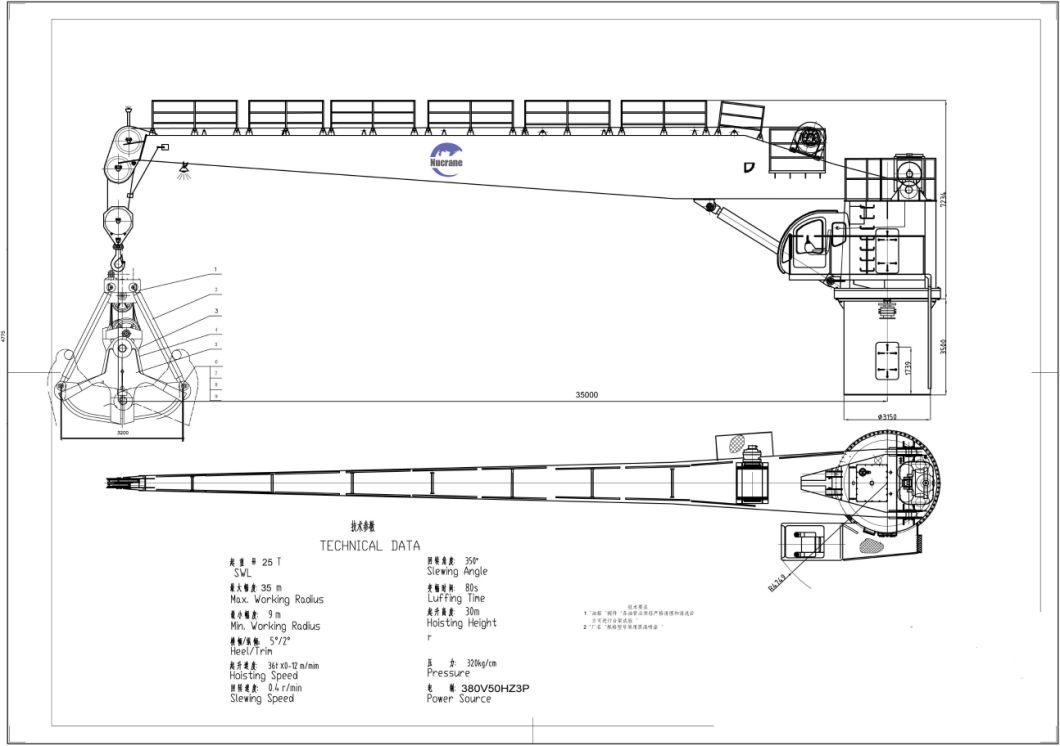 Technial Specification: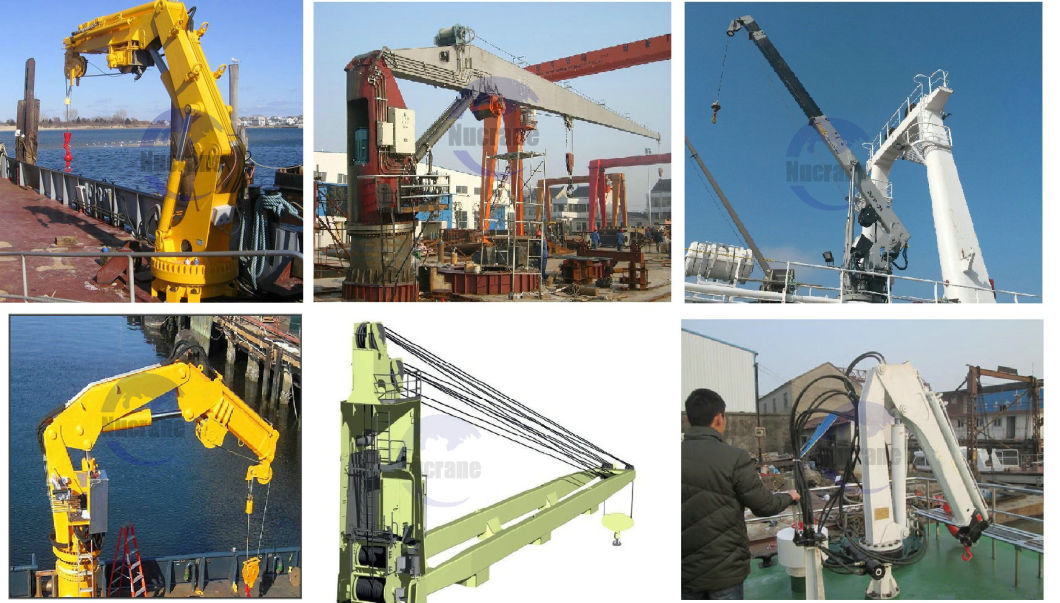 The availability of a telescopic or fixed jib extension on a telescopic boom is not only easy to attach and use, but it makes it possible to extend the reach of the crane boom by as much as 40 meter. With a jib, boom cranes are capable of reaching boom lengths as tall as 35 meter, which is very beneficial when placing loads at height or lifting personnel by using a basket.


Main Features And Advantages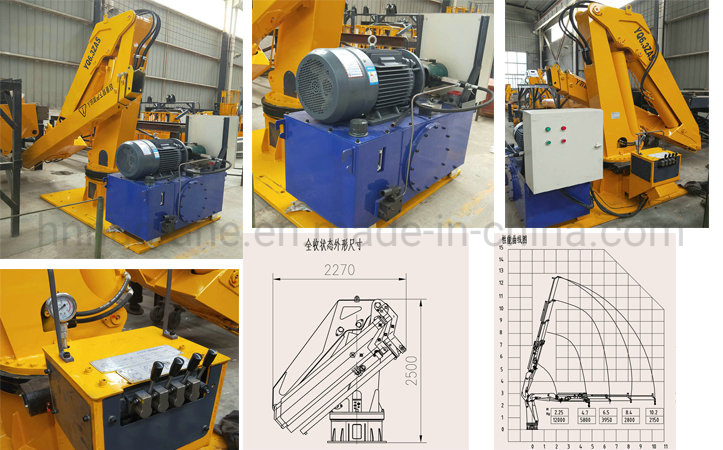 Cargo Marine Handling Port Crane
1. Compact design
2. Small footprint
3. Delivered as one complete unit ready for installation to vessels
4. Easy access for periodic maintenance, service and repair
5.24 hours after-sales service support.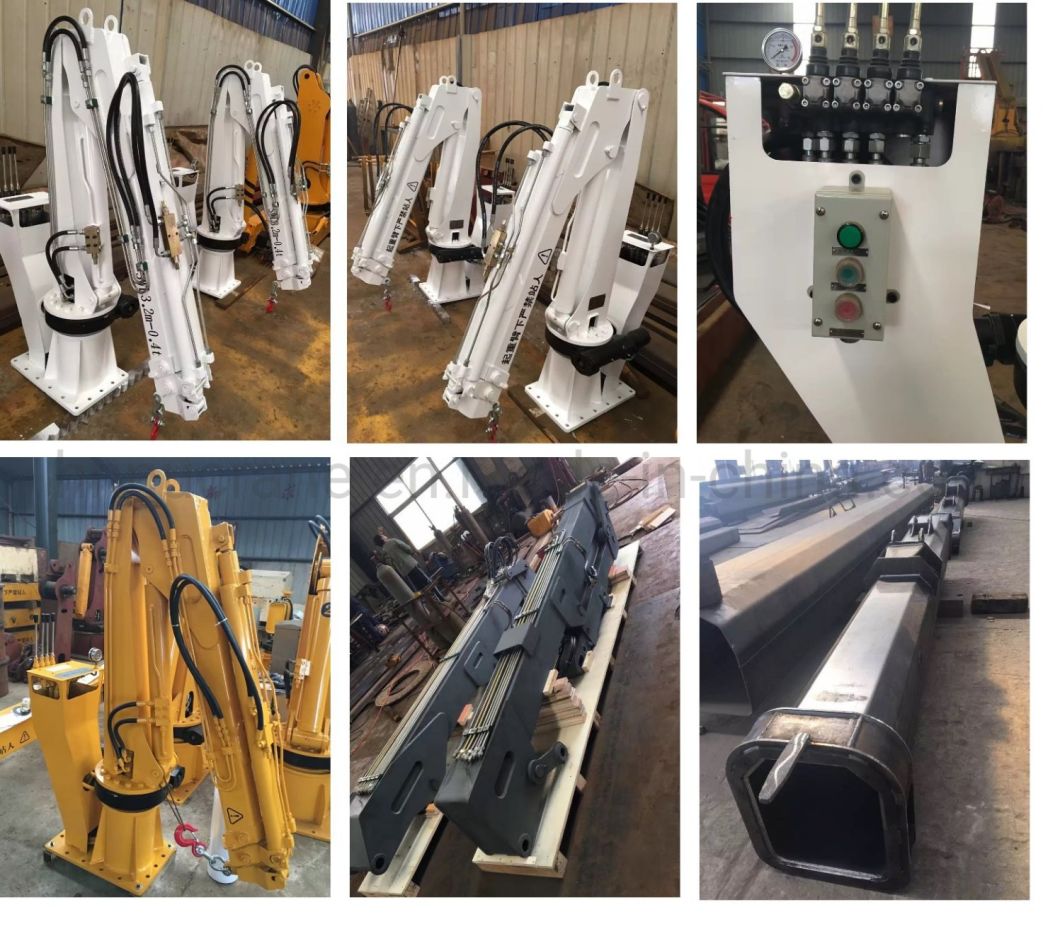 Configuration Options

Standard equipment
# 360 C* continuous rotation.
# -10 C*----+45 C* working temperature.
# certified A36 & S690 steel structure.
# pedestal ready for mounting or weld to vessel main structure .
# stainless steel grease nipples.
# precise step less speed control.
# simultaneous operations of 2 or more function.
# emergency for hydraulic stop device.
# visual and audible warning alarm.
Optional equipment
# lower temperature package up to -40 C*.
# certification for personal lifting.
# wireless remote control
# operator cabin with AC and heating.
# ATEX package and certification.
# man riding winch.
# centralized grease system.
# multiple setting of load limiting system.
# automatic overload protection system .
# warning and working lights.
# load indicator system.
# other upon request.

Rotatory Motor
offer capacities of high pressure and high torque in the wide of applications.
Advanced design in disc distribution flow, which can automatically compensate in operating with high volume efficiency and long life, provide smooth and reliable operation.
Control Valve
Our marine crane use hydraulic control valve ,DANFOSS,HC or LEDUC.
Can provide Continuously variable speed operation
Achieve precise control of the crane
Suitable for long-term use at sea
After-sales guarantee
Hydraulic Pack
SIEMENS or ABB motor are chosen with IP5 level of protection. It can bear water from any direct and has a stable power output it more reliable and safe than others and can work in high temperature and low temperature environment.
Slewing Bearing
Slewing bearing is equipped with a leak tight seal between the rotary rings, to prevent water and dust entering the tracks. All our rotation bearings screws tightened by highest standard dynamo metric bolt so it's very safe.
Electric Control Case
We use French Schneider it can bear a long working time and high or low temperature so it's have a long service life and safe on the sea.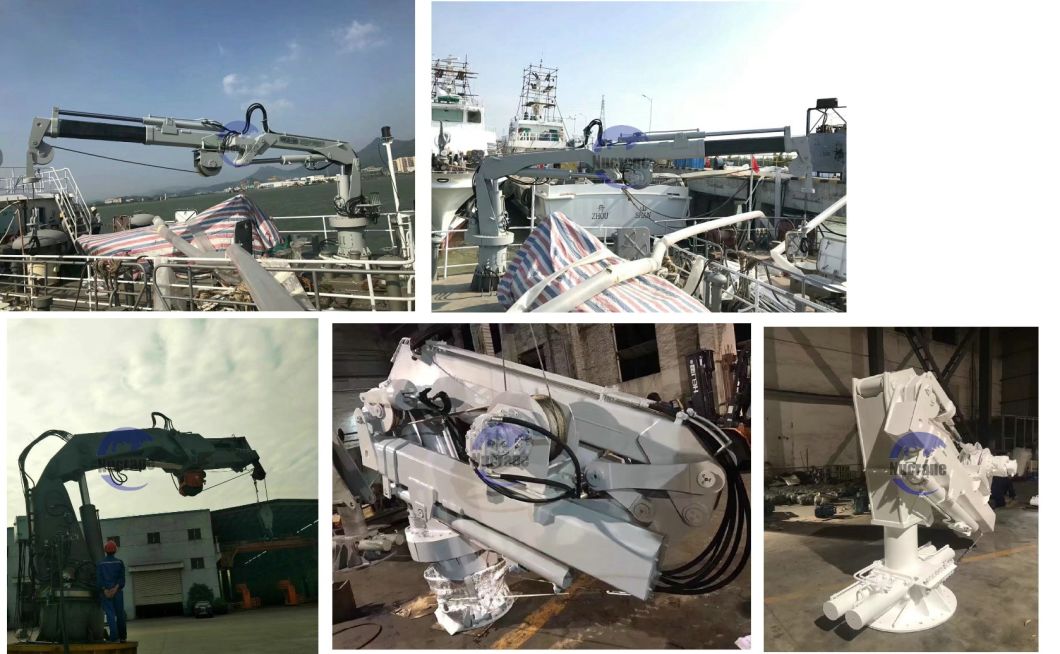 Please provide following necessary information,so we can quote right Model crane.

1. What kind of marine crane do you need(stiff boom crane, telescopic boom crane knuckle boom crane knuckle telescopic crane or folding boom crane )

2. Crane SWL requested(___ T/___M)

3. Max. working radius of the crane(___M)

4. The crane will be used on ship, offshore platform or fixed platform (motor 380V or 440V)

5. If you have any other special request for the crane, please advise us, we will design the suitable model for you.