Cargo cranes - Shipboard cranes of various types and capacities are still required for multi-purpose cargo vessels, geared bulk carriers, feeders, reefers, heavy lift vessels and some forest product carriers. Manufactures offer crane designs and special handling attachments (container spreaders, rotators and grabs) to suit all dry cargo trades.
Cargo spotting systems enable even relatively unskilled operators to cope with the pendulum effects and centrifugal forces. They also help in keeping containers or other cargo units constantly aligned with a given axis, regardless of slewing motion and other external forces. Such electronic aids substantially improve productivity. Other benefits include: reduced operator fatigue, improved safety and lower cargo and ship structure damage. job.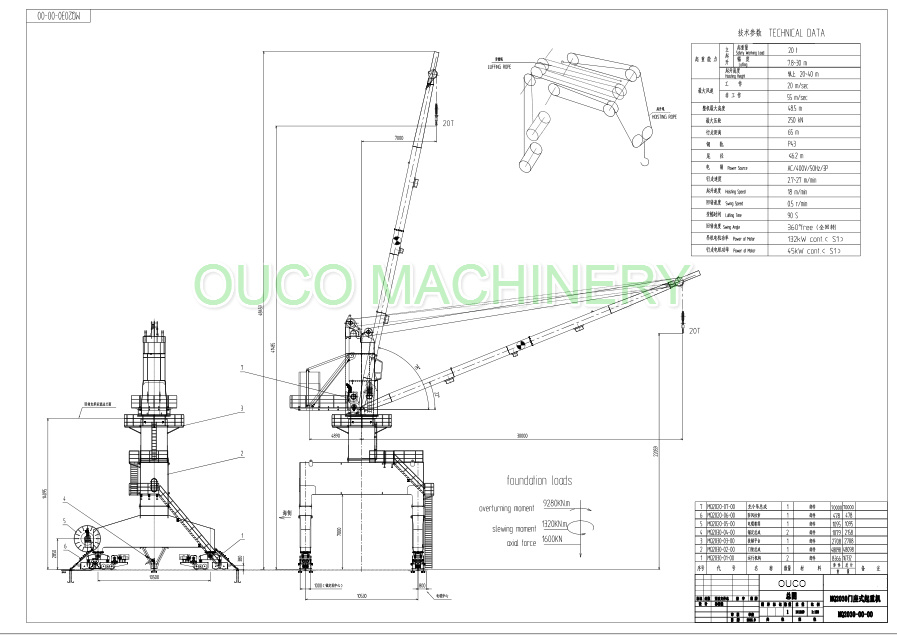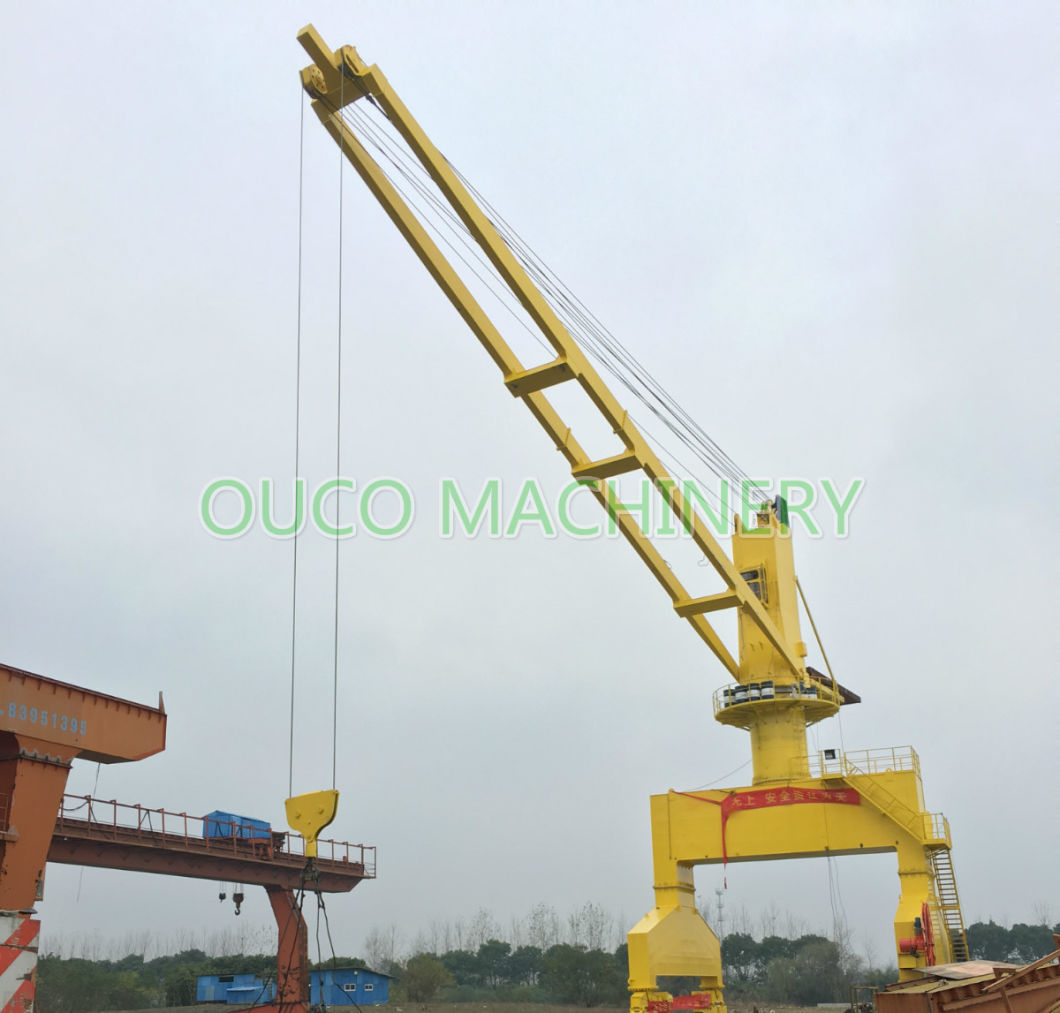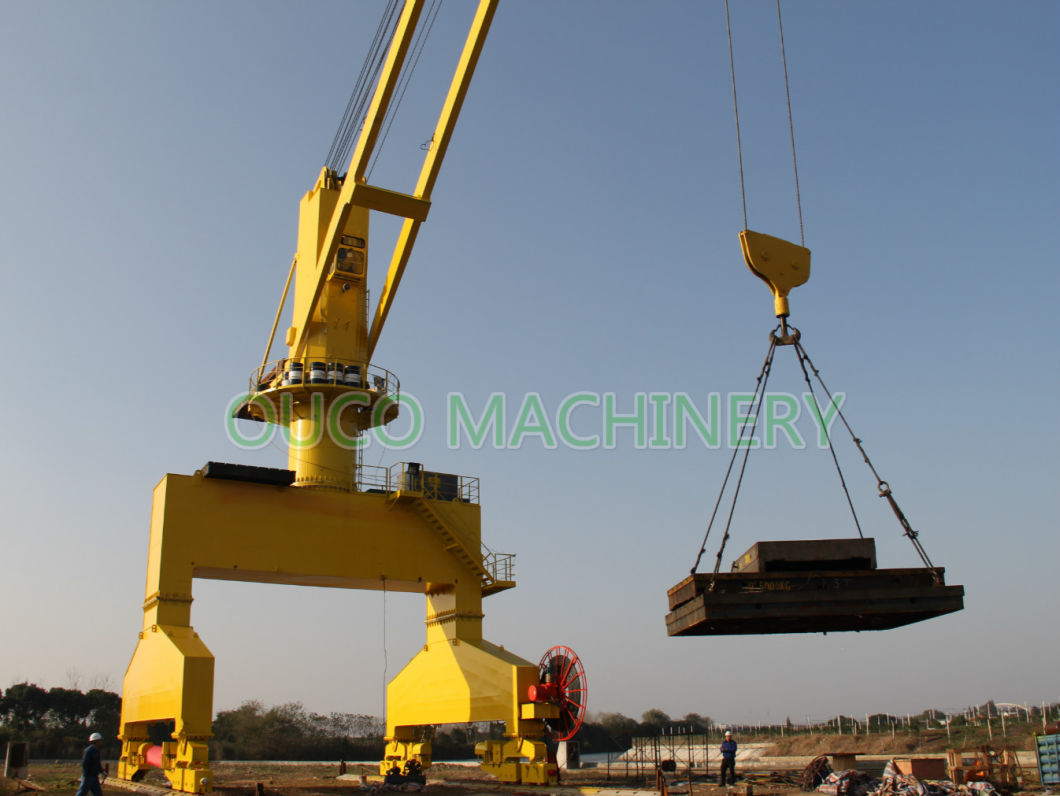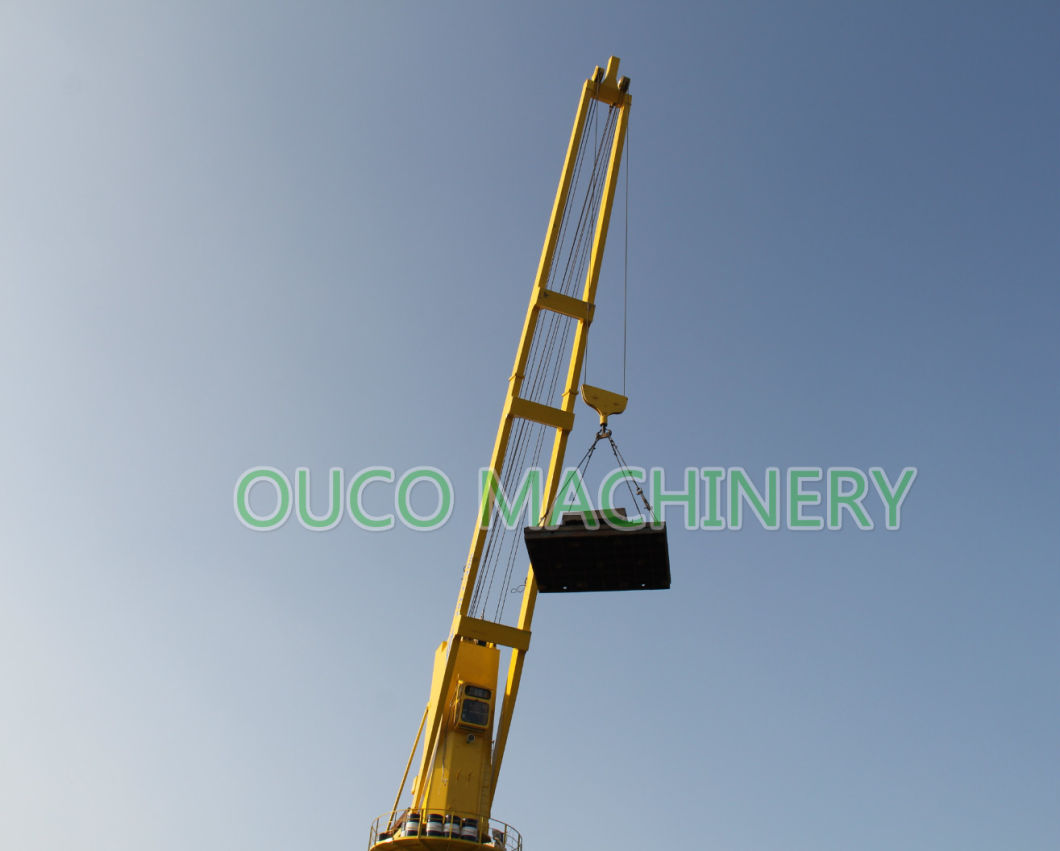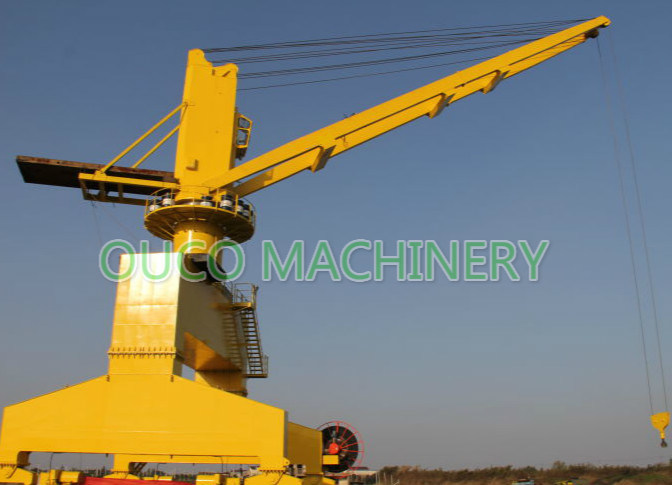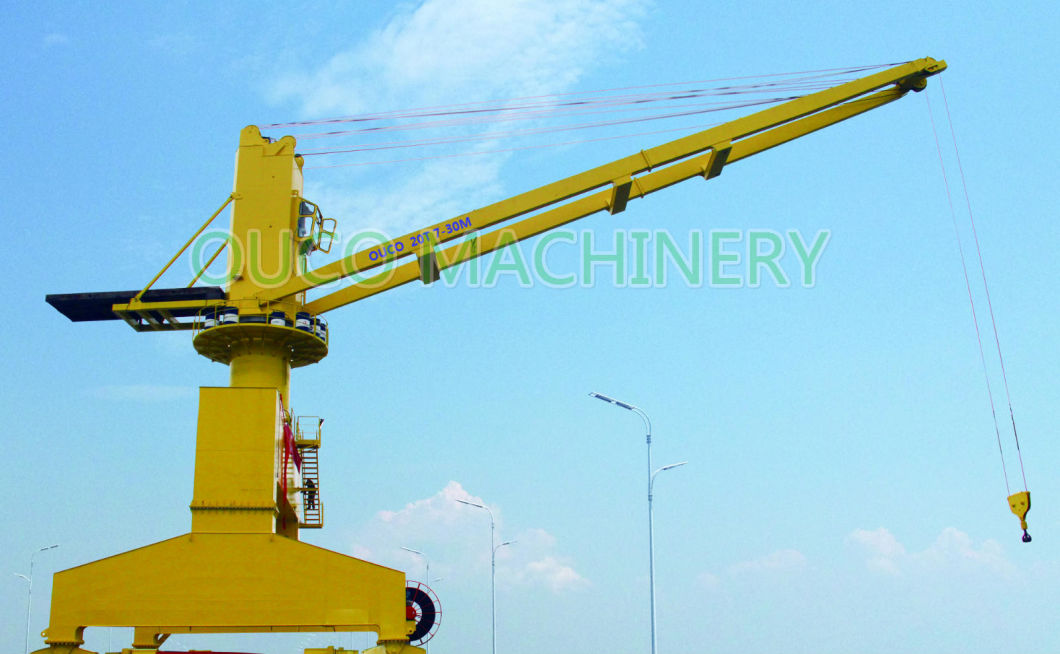 Our production line covers marine and offshore knuckle boom crane, telescopic crane, stiff boom crane, non-standard steel
structure, more environmental-friendly operations and also truck crane with the range from 15t to 150t.Port industry which
includes cranes, hoppers and grabs.
OUCO Machinery can build any type of handling equipment, according to our own design, but also according to provided designs.
We build products according to any certification requested by the client and are able to build them for working in, and under
extreme heavy circumstances for working tempertures of - 40C accordingly.
For more information, how to contact with us ?
A. You could " Send " message to me. We will give you feedback the soonnest.
B. Please be free to contact with us by the following method. We could talk timely.