S6100A medical equipment china supplier anesthesia system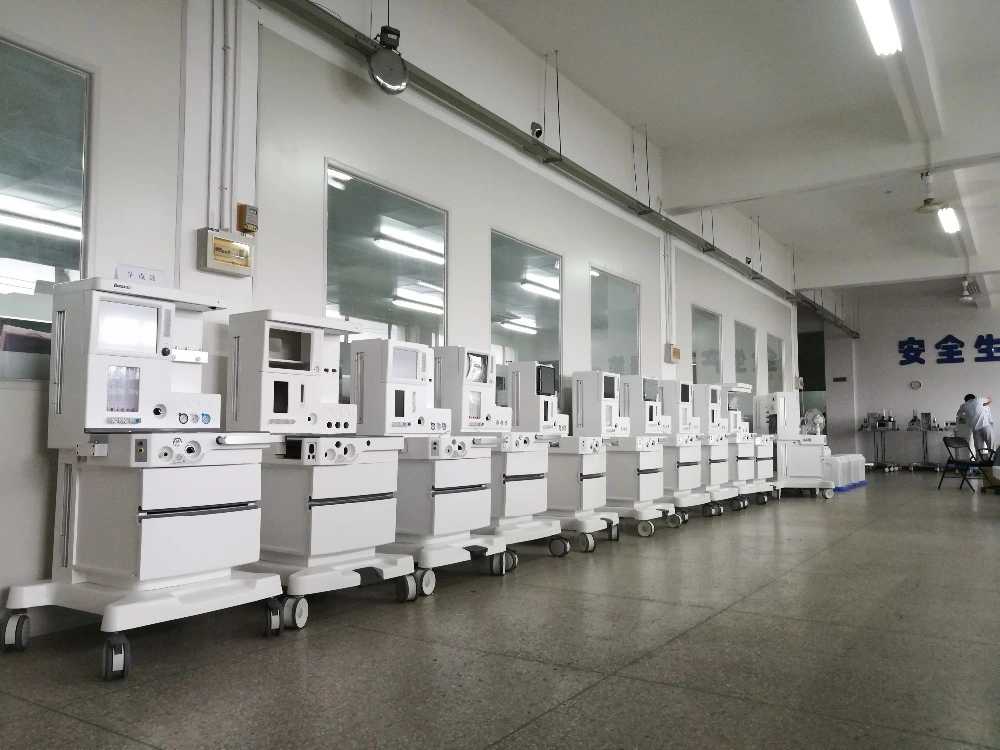 Application:
The Anesthesia machine makes a good performance in
Intensive Care Units
(ICU),
Operation room, A
nesthesiology
D
epartment
and other departments.
From high to low acuity, simple to complex cases, pediatric to
geriatric patients,
Perlong Medical A
nesthesia Systems offer you the choices
you need in ventilation, monitoring and technique.
what's more, our expertise in anesthesia delivery and ventilation is based on
rich
23
-year history of developing anesthesia solutions that
meet your needs.
Good
performance based on
High
S
ecurity,
H
igh
A
ccuracy,
H
igh
S
tability
and accurate monitoring.
Trust Points
Simplicity: easy to use, easy to move

with 4 wheels

.

Choice: adapt the equipment to your patients and procedures

freely

Patient Centered Ventilation: Precision in an anesthesia ventilator,

from

conventional ventilation to advanced modes, including

3 modes:

IPPV;

A/C;

SIMV

.

Designed and manufactured by Perlong Medical with over 2

3

years experience in

this

area.

Flexible configurations to suit your needs.

International standard and advanced technology suitable for wide range use.

Compact interface and

big

screen give you better operating experience.

Over 2,000 units installed in the world.
Features
10.4" TFT LCD touch screen displays the

V

entilation parameters,

A

larming information and

W

aveform.

High precision

flow meter

,

instantly know the fresh gas flow to your patient

.

Integration breathing circuit design

, ensure easy operating and keep tidy.

Multiple working modes such as volume control and pressure limit

, adapt to wide range patient.

Vaporizer with temperature, flow compensation and self-lock function, keep safe

ty

anytime.

Multiple parameters monitoring interface, make every parameter clear, let users know the

patient

conditions in all aspects;

Real time pressure-time, flow-time loop graphics and high precision O2 concentration detection function included.

Vital sign monitor and Anesthetic gas monitor are optional.
Safety
Three level alarming system, visual and sound alarm information.

With lots of alarming, reminding and protection functions.

Advanced power management control technology.

With built-in backup power source, when outside power source goes off, back-up power source starts to work.

Low O2 pressure alarm and N2O cut-off protection.
Specifications
Ventilation modes:
IPPV; A/C; SIMV
Ventilator parameter ranges
Flow meter
O2(0.1-10L/min)
N2O(0.1-10L/min)
AIR(0.1-10L/min)
Rapid oxygen supply
25L/min-75L/min
Tidal volume(Vt)
0, 20 mL ~ 1500 mL
Frequence(Freq)
1bpm ~ 100 bpm
I/E
2:1~1:6
PEEP
0cmH2O ~ 30 cmH2O
Pressure triggering sensitivity(PTr)
-20 cmH2O ~ 0 cmH2O(Based on PEEP)
Flow trigger sensitivity (FTr)
0.5 L/min ~ 30 L/min
SIGH
0(off) 1/100 ~ 5/100
Apnea Ventilation
OFF,5 s ~ 60 s
Pressure Limit
20 cmH2O ~ 100 cmH2O
Monitored Parameters
Frequence(Freq)
0 /min ~ 100 /min
Tidal volume(Vt)
0 mL ~ 2000 mL
MV
0 L/min ~ 100 L/min
Oxygen concentration
15 % ~ 100 %

Graphical display:
P-T(pressure - time)
F-T(flow - time)

Size
Wooden case packing size:L 845*W 900*H 1525mm , GW:151KG ; NW:102KG

Alarm and protection
The AC power failure alarm
Power failure or no connection
Internal battery backup low voltage alarm
<11.3±0.3V
No tidal volume
≤5Ml within 6s
High oxygen concentration alarm
Low oxygen concentration alarm
19%-100%
18%-99%
High Airway pressure alarm
Low Airway pressure alarm
High Minute Volume alarm
Low Minute Volume alarm
Continuous Pressure alarm
20cmH2O-100cmH2O
0cmH2O-20cmH2O
Adult(5L/min-20L/min) Paed(1L/min-15L/min
0-10L/min)
(PEEP+1.5kPa) over 16s
Suffocation warning
5s-60s no spontaneous ventilation
The maximum limited pressure
<12.5 kPa
Fan error
Oxygen deficit

Show on screen
Show on screen
Working conditions
Gas source
O2,N2O,AIR
Pressure
280kPa-600kPa
Voltage
100-240V
Power frequency
50/60Hz
Input power
80VA
Vaporizer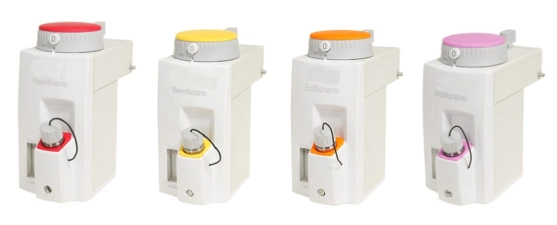 | | |
| --- | --- |
| Anesthesia gas | Adjustable scope % (volume percentage) |
| Halothane | 0 ~ 5 |
| Enflurane | 0 ~ 5 |
| Isoflurane | 0 ~ 5 |
| Sevoflurane | 0 ~ 8 |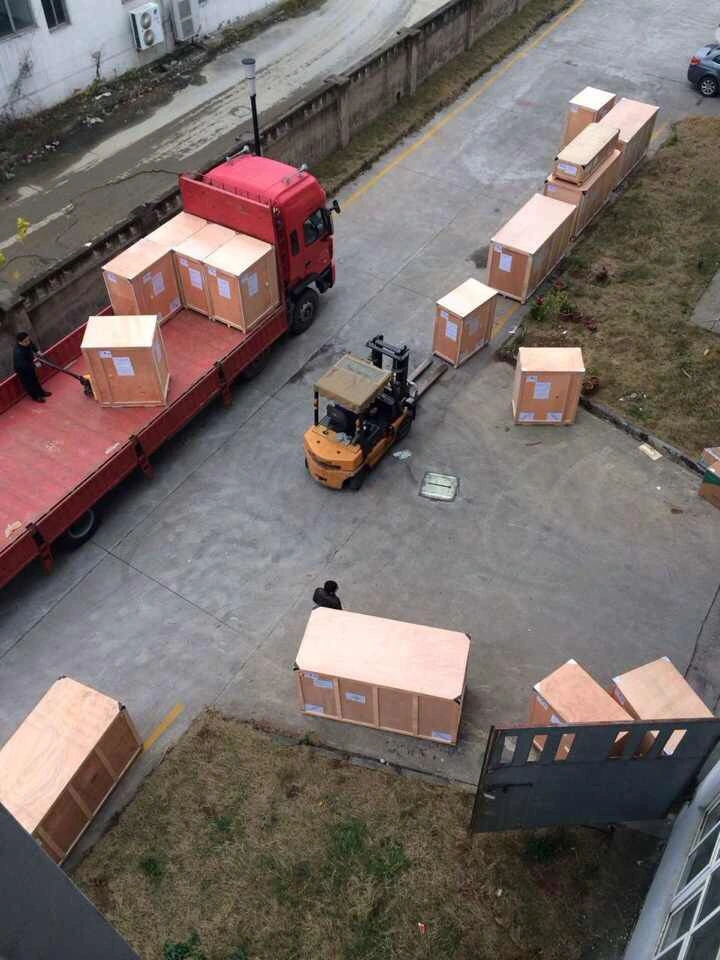 Size
845*W 900*H 1525mm , GW:151KG ; NW:102KG

Our service:
To cooperate with us, you can get as below:
1.Good quality products with high technology and stable performance--We have the first batch engineer for ICU equipment in China.
2.Enough choices for customer--Our machine have different range from common level to high level.Every product series have at least 3 choices.
3.Maximize your benefit--We are manufacturer, so the price we give you is the first hand price,it can protect your benefit and your competitiveness in your market.
4.Fast delivery time--We locate in Nanjing which is very close to Shanghai, whenever you need the products, it will only spend one day to Shanghai port.
5.Great support to our customer--We will give 5-10 catalogs with small gift once you give order to us,everything will be delivered with products together.By the way,we can do OEM service for you for free if you need.
Company Introduction:
Nanjing Superstar Medical Equipment Co.,Ltd, belongs to Perlong Medical, which established in 1993. Superstar Medical has exclusively focused on ICU devices. Years of hundreds of excellent young engineers and experienced staffs' efforts and hard working in research and development of medical equipment has achieved remarkable results. R&D department staffs are 40% of total staffs, our products are praised as 0 after-sale products which have been installed in 200 countries. The production base covers an area of 3000 square meters. Superstar Medical has been authorized at least 35 patents about ICU devices. Engineer Mr.Meng attended the establishment and revision of the standard in GB9706.28,GB9706.29 and numbers of ICU devices in China. Long-term cooperation of universities and hospitals,more young people join Superstar Medical. With strong team and excellent ability, we have won the "High-tech Enterprise", "Private Technology Enterprises in Jiangsu Province", various national patents and so on. Our own developed products have proved to be popular with customers and gotten approved by authorities in medical industry, all of our products have been awarded IS09001 and IS013485 and more products get CE certificates.
Our business line: Anesthesia System, Ventilator, Nitrous Oxide Sedation system, CPAP system, Sleep Therapy System etc.
Nanjing Superstar Medical Equipment Co., Ltd
Add: No.6 Building, No.9 Bofu Road, Yanjiang Industrial Development Zone, Liuhe
District,211505 Nanjing, P.R. China
FAQ
Q:Do you have any sole agent in the world ?
For DM6B Veterinary Anesthesia machine, we have sole agent in Mexico , other countries not yet now .

Q:If clients arrange engineers go to your company for training , is it for free ?
For cooperated clients, engineer's accommodation and meals are for free;
For potential customer, only meals for free, clients should pay for engineer's accommodation.

Q:How can we get the VISA / Invitation to visit your company ?
We will do the files for you in Nanjing city , and scan such files to you , go to the Chinese Embassy nearest of your city to get the VISA then .

Q:Do you have any clients in Africa?
Yes, we have . Our products have been sold to more than 200 countries, every client give us great feedback. With good quality and the best services, we have owned our customers' praise.

Q:How to be a agent of your company ?
Thank you so much . You can place a trial order of our products, and do the marketing research to see whether the products have good market demand, if yes, welcome to discuss the details with us .

Q:How many certificates do you have ?
ISO9001,ISO13485, Free Sale certificate, CE certificate

Q:How can I pay for the equipment?
You can pay Dollar,Euro,RMB by T/T,West Union or L/C to our bank as you want.

Q:How can I get the machine to my country?
1. By air ( if time is urgent)
2. By sea ( if time is enough)
3. By express ( If the port is far away from hospital)
We can suggest suitable shipping cost for you according our forwarder's suggestion and your detailed address.
Of cause,you can use your own forwarder in China.You just need to tell us the contact of your forwarder and we send the equipment to him/her.

Q:How to install the machines?
All the ICU products are easy to install with our installation video . Every model have the video ,we will send to clients before install it .

Q:Do you have engineer can come to our location for installation ?
Of course . Engineer can speak English very well and have passport so they can go everywhere at anytime .
Clients need to be in charge of their air tickets ,accommodation and meals if Q'ty is not too big .