Product Description
In the actual production and hoisting process, due to the complex environment of the offshore platform, all kinds of equipment and structural parts can be seen everywhere. The cranes on the same platform carry out different types of work at the same time, and the above characteristics determine the hanging. The machine operator must have a broad field of vision and know the current working parameters of the crane. In the process of lifting the crane in the dead angle, the crane and the operator cooperate with each other, the operation requirements of the crane operator and various data monitoring requirements. It will be further improved. Otherwise, the hoisting operation will take a lot of time and is prone to hoisting accidents, which will endanger the safety of the crane and the operators and ground personnel.
Therefore, the offshore platform crane needs to install a comprehensive safety monitoring system for each working link of the crane, various safety points, various working conditions and various instructions, to ensure the safe operation of the lifting equipment, operators Safety, improve work efficiency and reduce safety hazards.
Detailed Images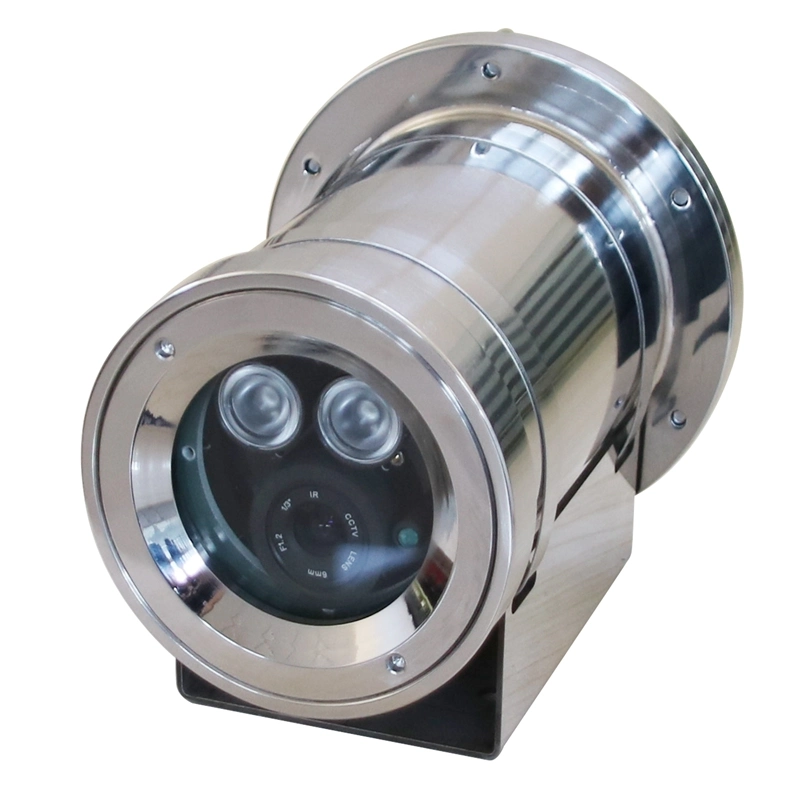 Technical Parameters
I.
System description
This
Explosion-proof Network HD High-speed Camera
camera system consists of different components
-Camera
-Mounting bracket
-Cable drum or cable connection box
-Digital Video Recorder
-Monitor
-Power box (for signal and power supply adaptation, if needed)
I.1 System basic parts
The existing 5100 camera series has the next components:
1. The monitor, to view the load and surrounding space.
2. Control box, to zoom the picture and to handle the other camera functions.
3. The camera, to record the load and surrounding space.
4. Connection cables, cable (drum) to connect the different parts of
the system .
Full Set Offshore Crane CCTV Monitoring System Components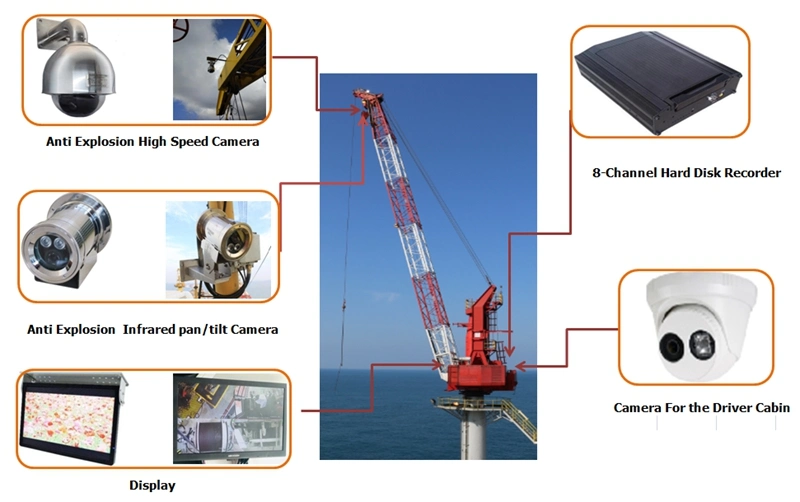 Application Case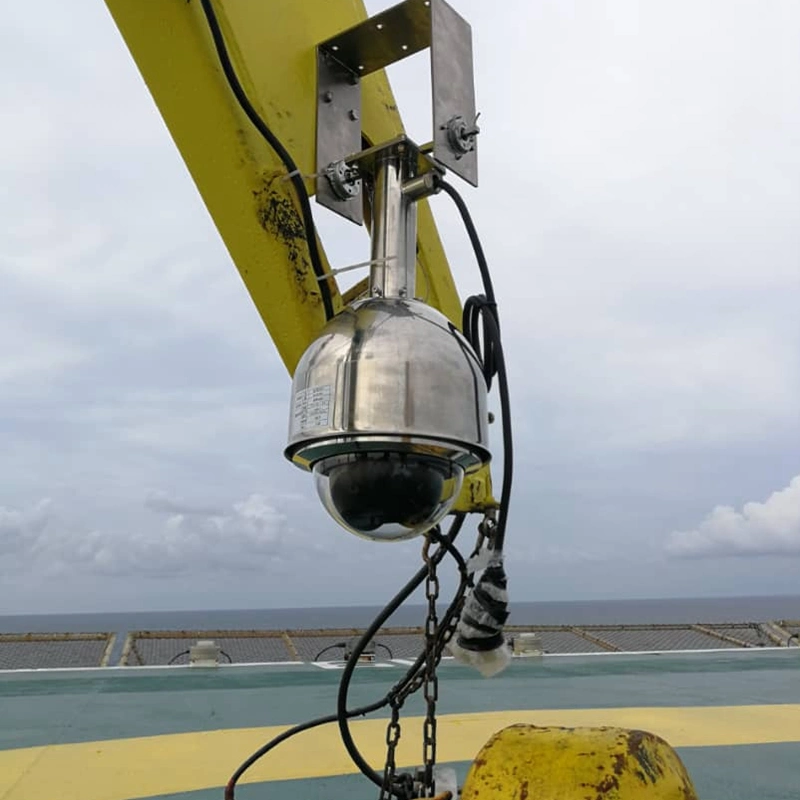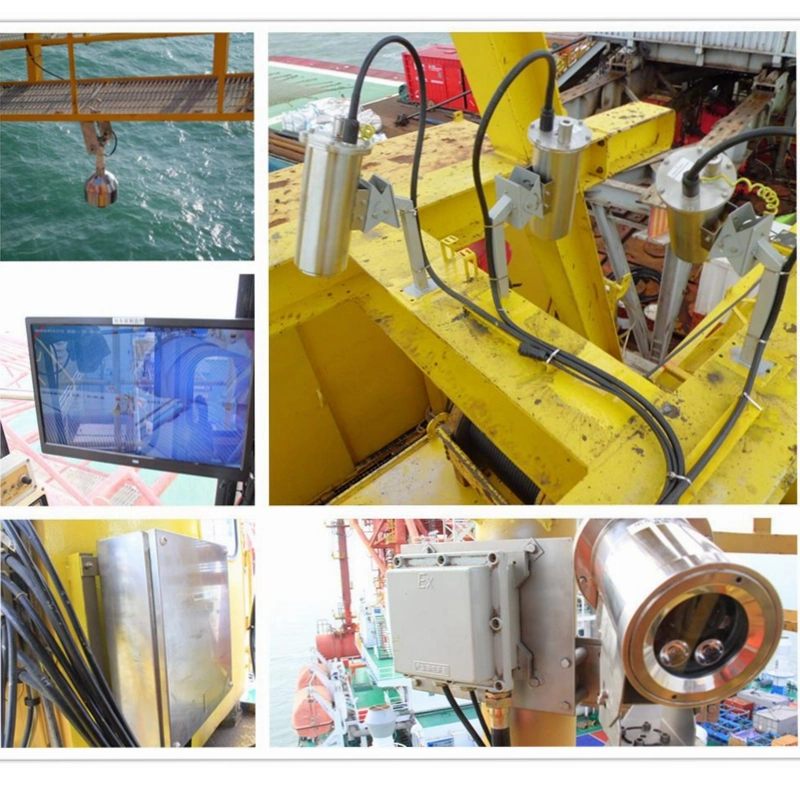 Certificates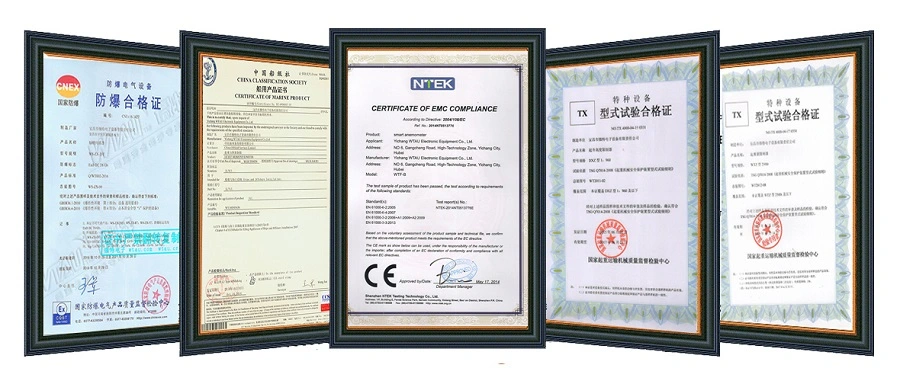 Company Info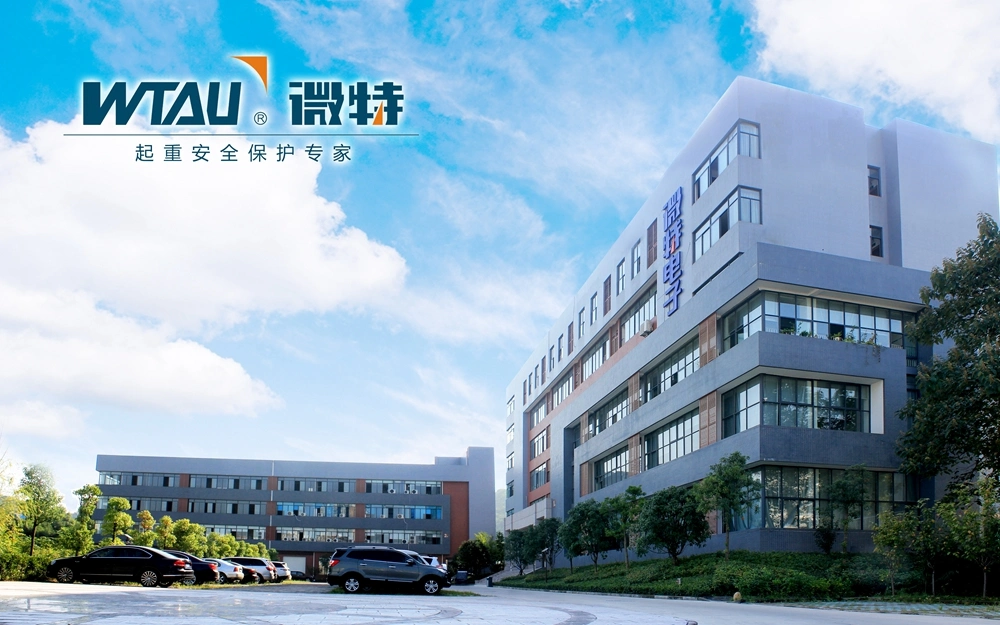 Weite Technologies Co.,Ltd
Founded in 2002, it is national hi-tech enterprise located in Yichang, China. It has been focusing on R&D and OEM manufacturing of lifting safety protection devices such as Load Moment Indicator, Safe monitoring systems, overload limiter, Load cell, Anemometers etc.We continuously concentrate on ensuring lifting equipments run safely as long-term pursuing goal.
"The trusted Safety Partner for Global Top 100 Crane Owning Companies like Tat Hong, Asiagroup, Big Crane and Fortune 500 corps" . Nowadays, WTAU products are widely used
in marine industry,electrical, chemical, steel, metallurgy, construction, ports and other industries,
and have been wide spreaded to over 30 countries and regions.
Global Partner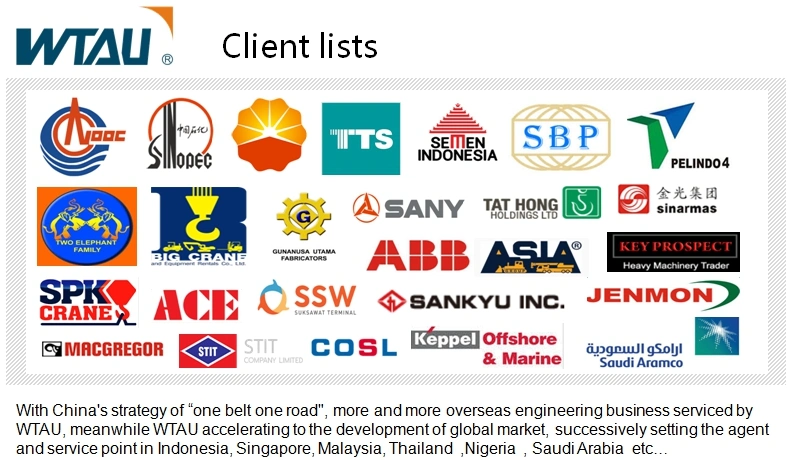 Relatead Products