Tower hydraulic lift Crane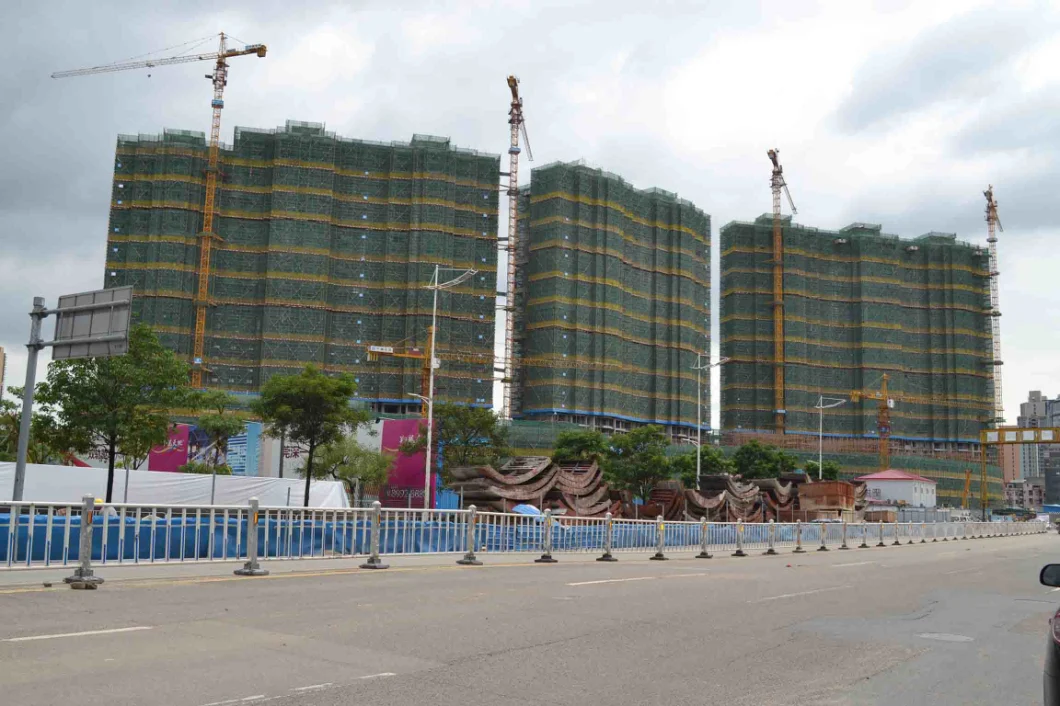 1, Hoisting mechanism: Three-speed, reducing mechanism, light load high speed, heavy load intermediate speed and non-load low speed.
2. The slewing mechanism: Planet gear speed reducer, fluid coupling, slewing brake device, steady starting, accurate position, compact structure.
3. The trolley mechanism: Planet gear speed reducer, two-speed motor driving
4. New moment limiter: Outside adjustable, easy adjust and safe can be governed by a special person after adjusting
5. Cabin: Developed on the basis of the human engineering principle, linkage control desk.
6. Full set of safety protection equipments: Weight limiter, moment limiter, luffing limiter, height limitater, and slewing limiter, trolley rope-off protection, trolley spindle-break protection, pulley anti-skipping rope devices, labor protective devices like rest platform and guardrail.
Technical Characteristics of QTZ160(TC7013-8)

Working condition/m
Min 2.2
Max 60
Hoisting height/m
stationary
anchorages
52
230
Max hoisting load / t
8
Hoisting
YZRDW225M/24KW
a=2
a=4
t
m/min
t
m/min
4
0~50
8
0~25
2
0~100
4
0~50
Trolleying
m/min
0~58
KW
5.5
Slewing
r/min
0~0.6
KW
95*2
Power
380V .50HZ


In service
Out of service
Reaction F1
89t
127t
Reaction F2
128t
162t