DooFlex lifeboat and davit proof load water bags are designed with the bolster cylindrical shape, made of heavy duty PVC coating fabric, and equipped with fill/discharge fittings, handles and automatic relief valve, which is activated once the water bags achieve the designed weight.
Because of the lifeboatand davit proof load water bags' economy, convenience, high efficiency advantages, this system is widely used for the distributed proof load testing for the lifeboats , or any other equipments that need distributed proof load testing, such as crew bastes, gangways, samll bridges and so on.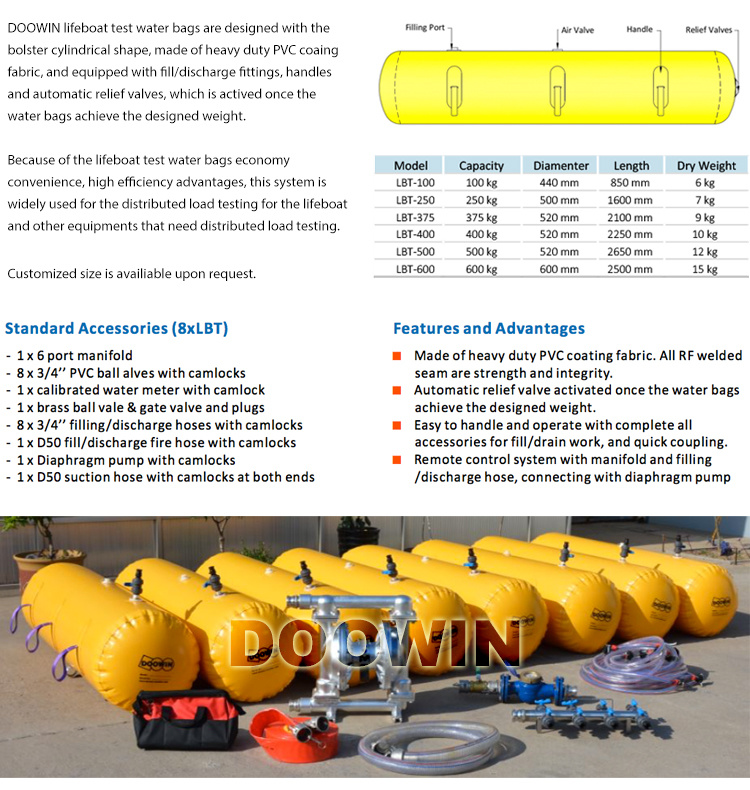 WHY CHOOSE US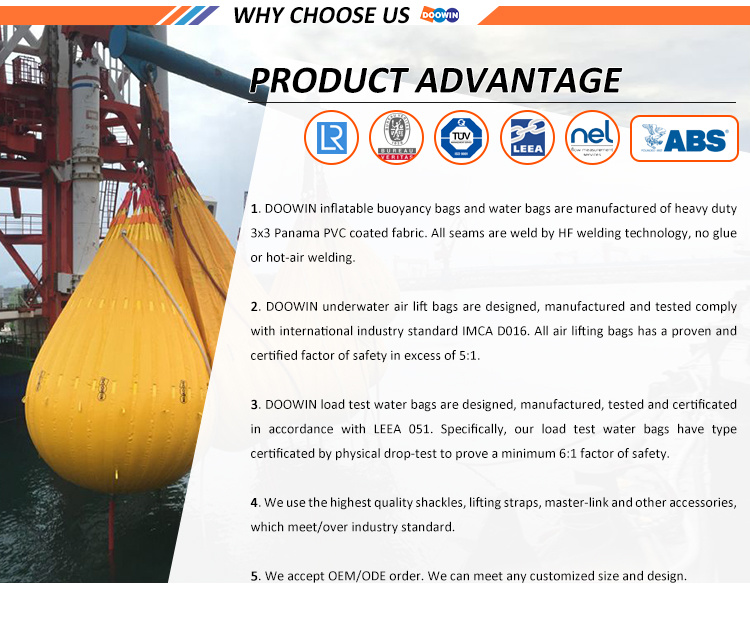 ACHIEVEMENT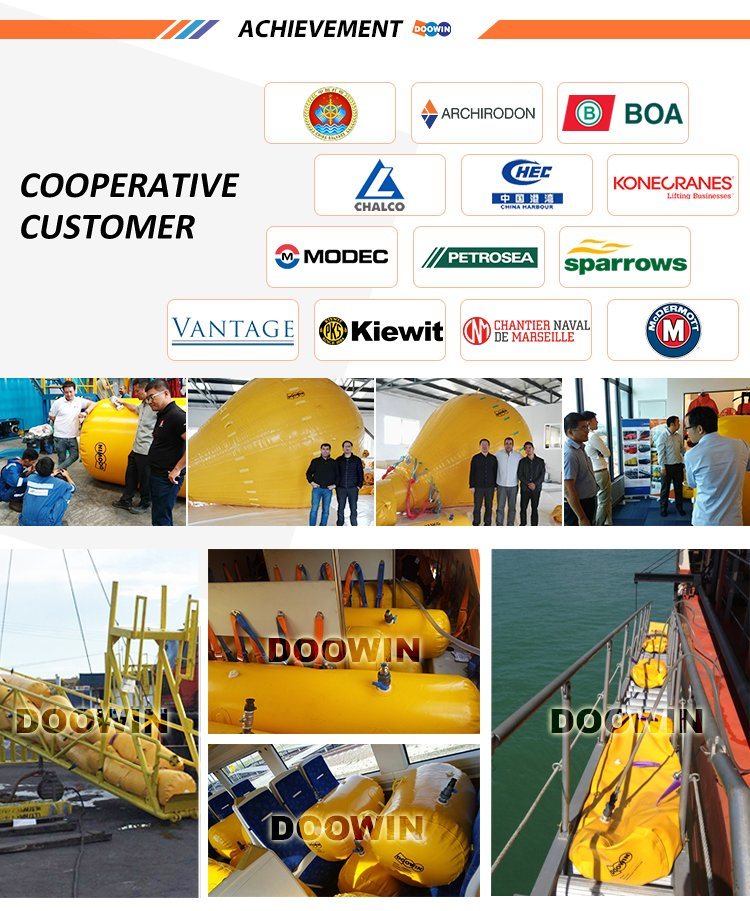 WHO WE ARE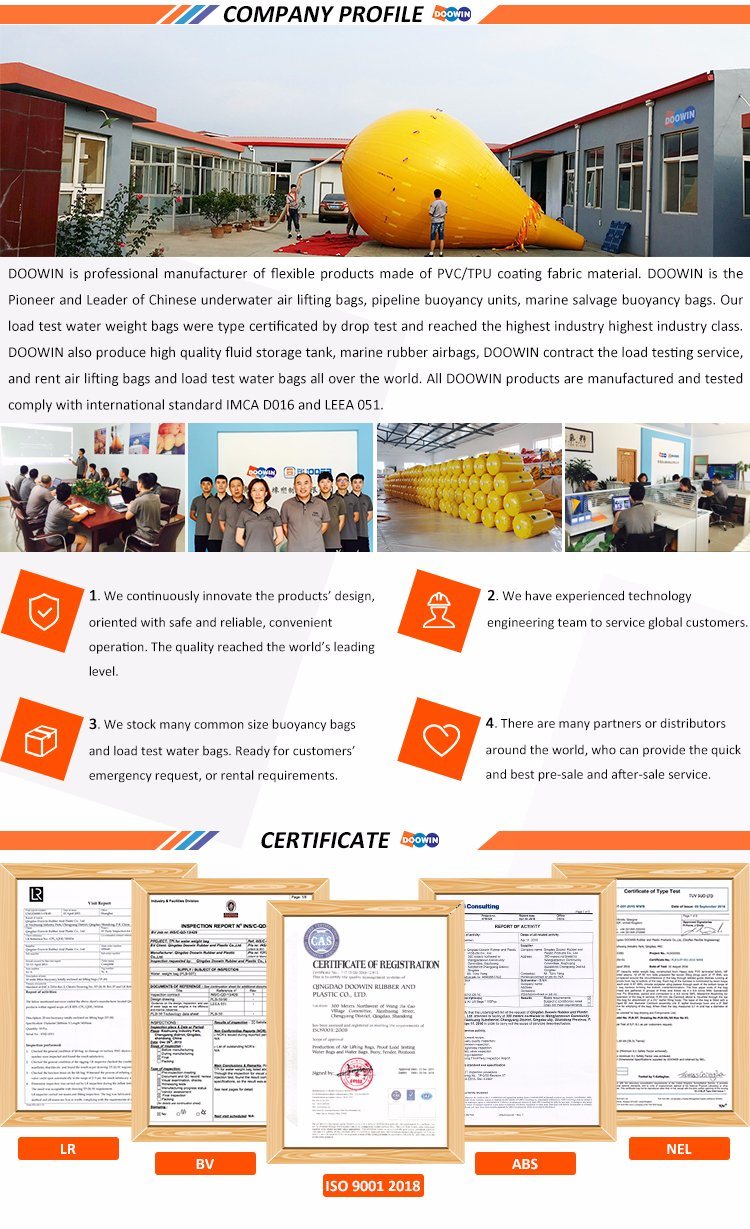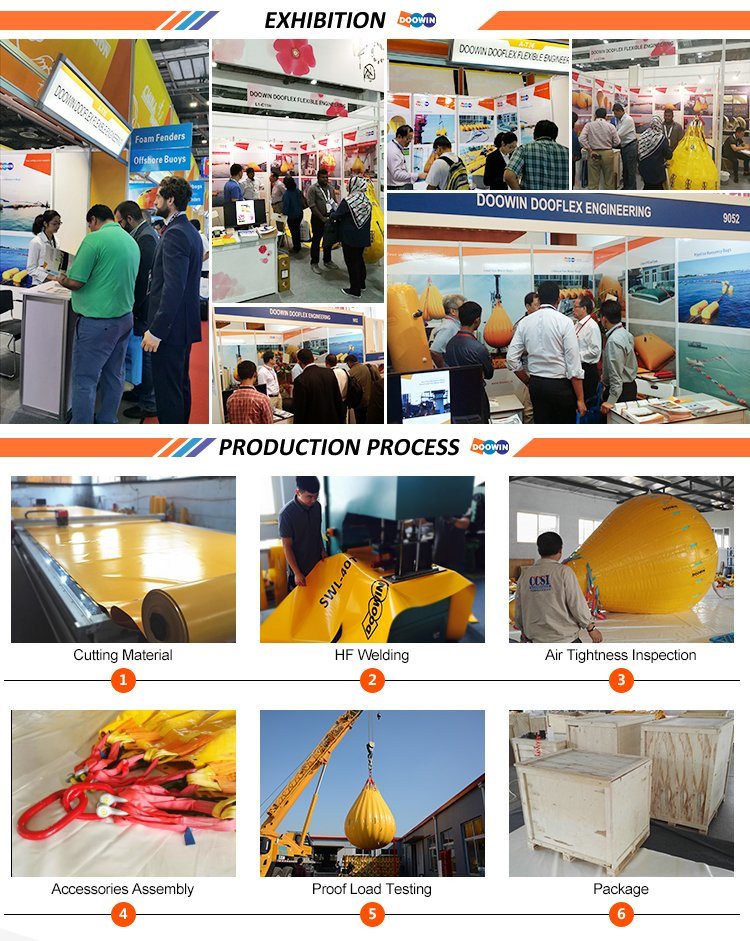 FAQ
1. Q: How long is the warranty period?
A: The warranty period is 12 months or 18 months from the shipping date.

2. Q: Do you provide rent service, contract service?
A: We have many water bags and air lift bags ready for rent service for clients all over the world.
We have ability to design and can contract the load testing project, with our own water bags and workers.

3. Q: What is the production standard and safety factor?
A: All underwater air lift bags are manufactured in compliance with IMCA D016, safety factor is 5:1.
All crane load test water bags are manufactured in compliance with LEEA051, safety factor is 6:1.

4. Q: Do you have stock?
A: We have many normal size underwater air lift bags and load test water bags in stock. Ready for shipment.

5. Q: What kind of certificate do you provide?
A: Our load test water bags are Type Certificated by TUV NEL. We can provice ABS, BV, LR third party certificate.
Provide the certificate for masterlink, shackles, lifting belts and other accessories.

If you have any other questions, please feel free to contact us.