OUCO Marine/Offshore 3T40M Telescopic boom crane is mainly used on the deck of bulk carrier or overload barge for handling a
variety of cargo bulks.

It has several hoisting points to fit the demand of vessel usage, which are 3T40M, 40T6.5M, 10T25M, makes the crane with long
outreach to complete the lifting job.

The cranes are available from 3-40 meters of crane boom, which have long range of usage. This 3t40m telescopic crane currently
have been made several sets with ABS Class certificate, will be delivered within 3 months with stable and reliable quality based
on clients' usage and testings.

The availability of a telescopic or fixed jib extension on a telescopic boom is not only easy to attach and use, but it makes it
possible to extend the reach of the crane boom by as much as 40 meter. With a jib, boom cranes are capable of reaching boom
lengths as tall as 35 meter, which is very beneficial when placing loads at height or lifting personnel using a work platform.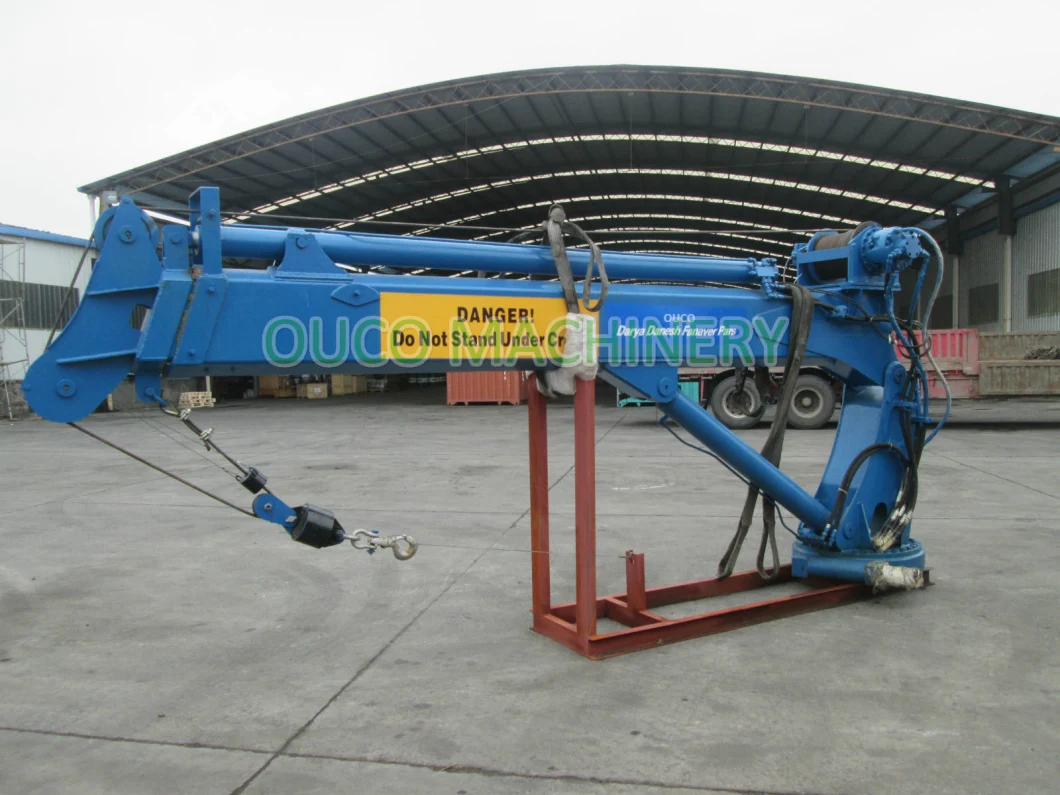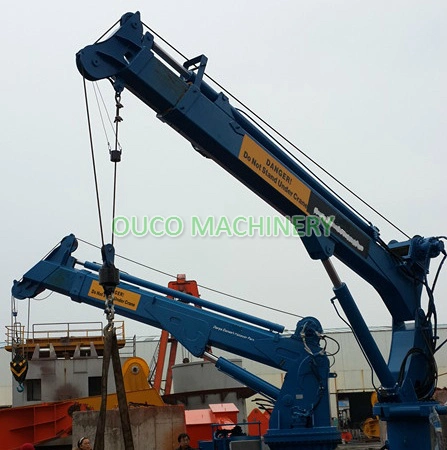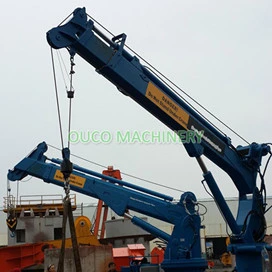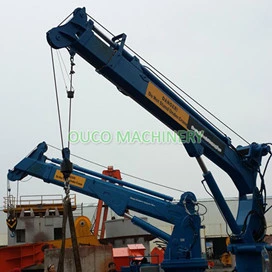 Our production line covers marine and offshore knuckle boom crane, telescopic crane, stiff boom crane, non-standard steel
structure, more environmental-friendly operations and also truck crane with the range from 15t to 150t.Port industry which
includes cranes, hoppers and grabs.
OUCO Machinery can build any type of handling equipment, according to our own design, but also according to provided designs.
We build products according to any certification requested by the client and are able to build them for working in, and under
extreme heavy circumstances for working tempertures of - 40C accordingly.
For more information, how to contact with us ?
A. You could " Send " message to me. We will give you feedback the soonnest.
B. Please be free to contact with us by the following method. We could talk timely.